THANK YOU
for making our first-ever VIRTUAL Annual Meeting a huge success.
If you were unable to join us, please click the link below.
We hope we all continue to keep this conversation going to work Together Towards Tomorrow.
---
March 4, 2021 | 11:00 am - 12:00 pm
Join DGI for an in-depth discussion of the Future of Cities: Downtown Greensboro.
Featuring
Scott Baxter | President & CEO, Kontoor Brands, Inc
Mary Jo Cagle | Chief Operating Officer, Cone Health
Franklin Gilliam, Jr. | Chancellor, UNC Greensboro
plus,
VISION 2030 PLAN | Presentation of post-pandemic possibilities
Q&A
This virtual meeting is FREE to attend.
Register for the meeting link below.
---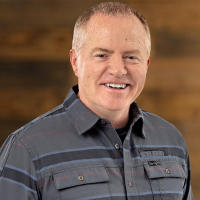 SCOTT BAXTER
President & CEO
Kontoor Brands
Baxter was named CEO in August 2018 when VF Corporation
announced its intention to separate its Jeanswear organization
into an independent, publicly traded company. Baxter has
more than 30 years of experience in retail, operations,
marketing, merchandising, sales and manufacturing.
Prior to being named CEO of Kontoor Brands, Baxter was
Group President, Americas West, for VF Corporation. In this
role, he was responsible for overseeing brands such as The
North Face® and Vans®.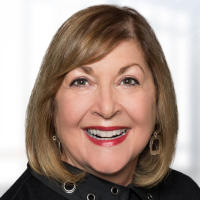 MARY JO CAGLE
Chief Operating Officer
Cone Health
Mary Jo Cagle, MD, is the chief operating officer at Cone Health and will become Regional President when the network merges with Sentara Healthcare later this year. She will be the first woman and the first physician to lead the multi-hospital Cone Health system.
Since joining the organization in 2011, Cagle has been instrumental in leading Cone Health to national recognition for quality of care. She previously was chief medical officer at Bon Secours St. Francis in Greenville, South Carolina, where she was a physician partner at Greenville East Center for Women.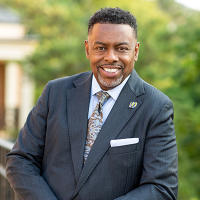 FRANKLIN D. GILLIAM, JR. 
Chancellor
UNC Greensboro
Dr. Franklin D. Gilliam, Jr. began his tenure as the eleventh Chancellor of the University of North Carolina at Greensboro in September 2015. He is the first African American chancellor to lead a non-HBCU in the UNC System.
At UNCG, Dr. Gilliam has led the campus to record growth and, has helped build a solid foundation for a bright future at UNCG -- from working with legislators to secure funding for a $105M STEM building; to establishing a Millennial Campus designation to drive growth in the areas of health, wellness and the arts; to increasing diversity among faculty and administration; and to working with leaders on campus and beyond on innovative and transformative student success initiatives .