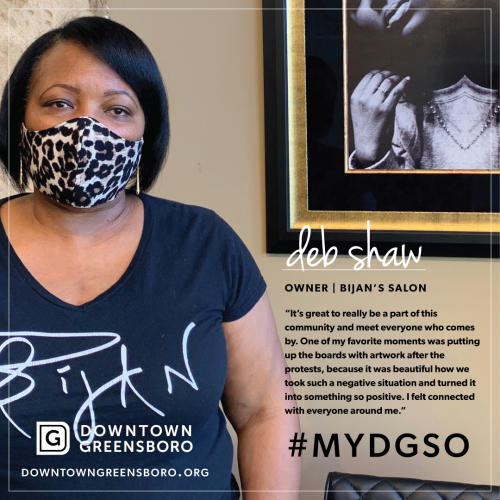 How long has your business been downtown?
We've been at this location for 13 years. 
What impact do you think you've had being a black owned business?
I think its good to see the diversity in downtown and see everyone. I cater to any and everybody's hair, regardless of who they are. As a black owned business, some believe I only cater to black people, but that's not the case. All are welcomed in my shop. 
What do you want the broader community to know about your business and/or downtown as a whole?
 I love what I do and I love the location. It's a friendly environment, and being downtown allows us to work with all businesses. It's a good place to be and I've been very happy with being downtown. It's great to be able to really be a part of this community and meet everyone who comes by. One of my favorite moments was us putting up the boards with the artwork after the protests because it was beautiful how we took such a negative situation and turned it into something so positive. I felt connected with everyone around me.
Find Bijan's Salon here.