To follow are events scheduled for Friday, November 5th. 
Check out all the holiday fun happening alongside Festival of Lights!
---
Festival of Lights | 6:00 PM-9:00 PM
Community sing-along, lighting of the community tree in Center City Park, and carolers and acoustic performances along Elm Street. Enjoy a laser show at the corner of MLK and S. Elm Street, find Santa in Hamburger Square, and more!
---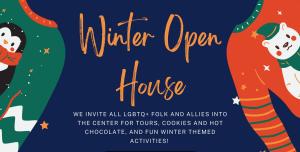 Winter Open House | 12:00 PM-6:00 PM
Come one, come all to Guilford Green Foundation & LGBTQ Center Winter Open House
We are so glad to remain open while we are still going through a pandemic!
We invite all LGBTQ+ folk and allies into the LGBTQ Center for cookies and hot chocolate, and fun winter-themed activities for all ages! This is a free-flowing event.
---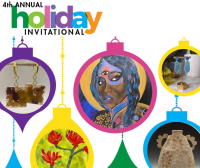 4th Annual CVA Holiday Invitational
Handmade artworks and gifts from over 40 local artists! Paintings and drawings, prints, photography, knitted and crocheted wearable art, jewelry, home decor, an array of ceramic items, ornaments, and more great gift ideas for your loved ones or even yourself.
---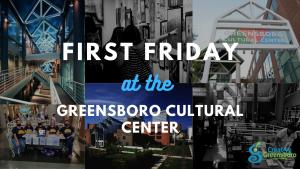 First Friday at the Cultural Center | 6:00 PM-9:00 PM
Warm-up and get creative in the Greensboro Cultural Center during the Festival of Lights on December 3 from 6-9 pm. You can see and shop the work of local artists in the galleries (African American Atelier, Center for Visual Artists, Guilford Native Gallery, and GreenHill), enjoy live music, kids' activities, dance performances in the Van Dyke, a Cultural Center scavenger hunt, raffle prizes, and more!
This event is FREE to attend and no advanced registration is required.
---
 
Pastel Society Winter Show at Ambleside Gallery | 6:00 PM-9:00
The final month of the Pastel Society of NC Winter Show. Live music by Elena Martin, Rebecca Cochran, and Jeff Dalby
---