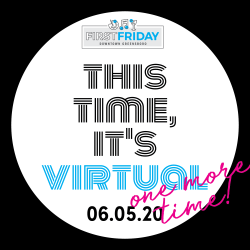 To follow are VIRTUAL events scheduled for Friday, June 5. 
Order some takeout from your favorite downtown restaurant, login and let's celebrate the First Friday in June... 
HOW IT WORKS: Simply click the bold/underlined business names at the posted time and you'll be taken to the location where they will host their live feed. Most of the time, it will be via Facebook Live.