BACK IN 2021 AND BETTER THAN EVER!
The festival of lights has been a holiday tradition for more than 30 years. Each year, the festival includes holiday favorites like the community sing-along, lighting of the community tree in Center City Park, and carolers and acoustic performances along Elm Street. Enjoy a laser show at the corner of MLK and S. Elm Street, find Santa in Hamburger Square, and roast marshmallows along the way!
You'll find plenty of delicious treats throughout downtown and don't forget – finalize your shopping at one of the many downtown merchants who will be open late for Festival of Lights!
---
REMINDER: MAINTAIN SOCIAL DISTANCING, USE HAND SANITIZER/WASH YOUR HANDS, WEAR A MASK,
​STAY HOME IF YOU'VE BEEN FEELING SICK.
---
---
The Downtown in December Committee will continue to monitor CDC, North Carolina and Guilford County COVID guidelines and will make appropriate modifications as needed, up to and including cancellation of events if necessary.
---
DECEMBER 3, 2021
5:30 - 9:00 P.M.
Join us in Center City Park beginning at 5:30 P.M. for live entertainment leading up to the community tree lighting at 6:56 P.M.
Entertainers include: 
1aChord (semi-finalists on America's Got Talent)
Wally West and Wassailers
Following the tree lighting at 6:56 P.M. stroll along Elm Street for more entertainment and family fun! 
Elm Street Entertainers include:
Benjy Johnson and the Tinsel Too
Brody Bett
Farewell Friend
Finn Phoenix
Greensboro Performing Arts
Grimsley High Madrigal Singers
High Cotton
High Lonesome Strings
Laura Jane Vincent
Scott Reece and Vintage Falcons
Seasons Best Carolers
Sinai Mountain Ramblers
The Gate City Railbenders
The Worship Place
The Silver Drummer Girl
Triad Trombone Ensemble
Triad A Cappella Connection
UNCG Horn + Tuba Choir
UNCG Chariots
Unwind Productions
Sharpe Pursuits/DJ Karaoke
Various Performers at The International Civil Rights Center & Museum
+ a LIVE Ice Sculpture carving sponsored by Fidelity Bank
FOOD VENDORS
Jamaica Coast
Over the Rainbow Kettle Corn
NutNbutLuv
Ghassans
Sweet's Turkey BBQ
Tasty Treats
Fresh Catch Seafood
Bel le Full Vending
---



     | Laser Show
---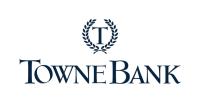 | Season's Best Carolers
---


   | Karaoke Stage
---


    | Kids' Krafts
---


   | Disney Princesses
---

   | Ice Sculpture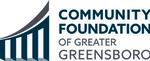 | Santa in Hamburger Square
---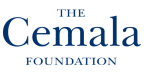 | Superheroes
---






    | Street Entertainers
---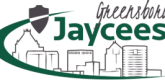 | Handwarming Stations
---

    
    | Media Sponsor