NOVEMBER 28 - DECEMBER 20, 2020
MARTIN LUTHER KING, JR DRIVE AT HAMBURGER SQUARE 
OPEN DAILY 9 A.M. TO 10 P.M.
"Sonic Forest" is a multi-sensory, interactive installation that is composed of 16 "trees" (columns 8 ft. tall by 10 in. in diameter). Interacting with the electronic trees triggers a series of events from an original score of melodic tones, environmental sounds, and spoken or whispered expressions to an ever changing color palette of LED lights. Sonic Forest will be a walk-thru family experience until December 20. 
REMINDER: MAINTAIN SOCIAL DISTANCING, USE HAND SANITIZER/WASH YOUR HANDS, WEAR A MASK,
STAY HOME IF YOU'VE BEEN FEELING SICK.
SONIC FOREST is owned by: PhenomenArts, Inc.
SONIC FOREST was created by: Christopher Janney
PRESENTED BY: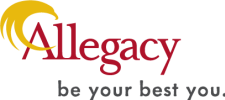 ---