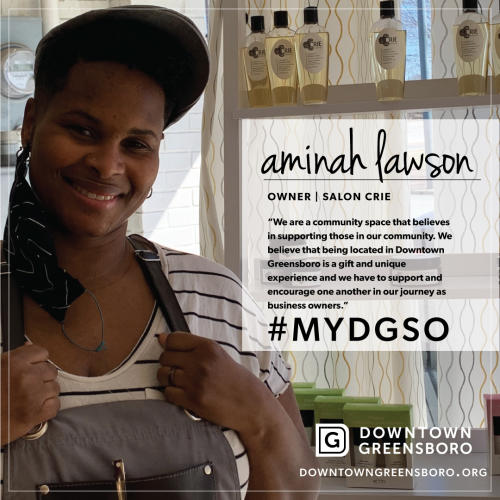 How long has your business been downtown?
Salon Crie has been downtown for 7 yrs.
What impact do you think you've had being a black owned business?
For me having a black owned business impacts my children because they get to see what hard work, perseverance and success looks like 1st hand. It also allows me to be an encouragement to other business owners  to witness my salon's evolution and growth
What do you want the broader community to know about your business and/or downtown as a whole?
That we are a community space that believes in supporting those in her community. We believe that being located in Downtown Greensboro is a gift and unique experience and we have to support and encourage one another in our journey as business owners
Contact Salon Crie for more information on their services and to set up a consultation.